NOTE: This knowledge base article assumes you have already downloaded one of these 3 ZoneAlarm products: ZoneAlarm Pro, ZoneAlarm Pro Antivirus+Firewall and ZoneAlarm Extreme Security.
To begin the installation of your paid or trial ZoneAlarm product double click or right click on the installation program and select Open.
Windows UAC will prompt you to allow the program to run, click YES.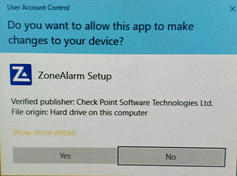 Click QUICK INSTALL to begin the installation process.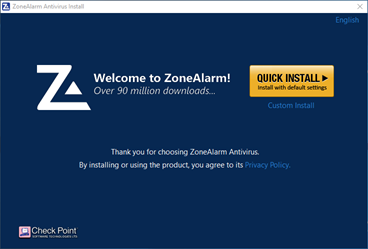 When the End-User License Agreement is displayed, Click AGREE to continue.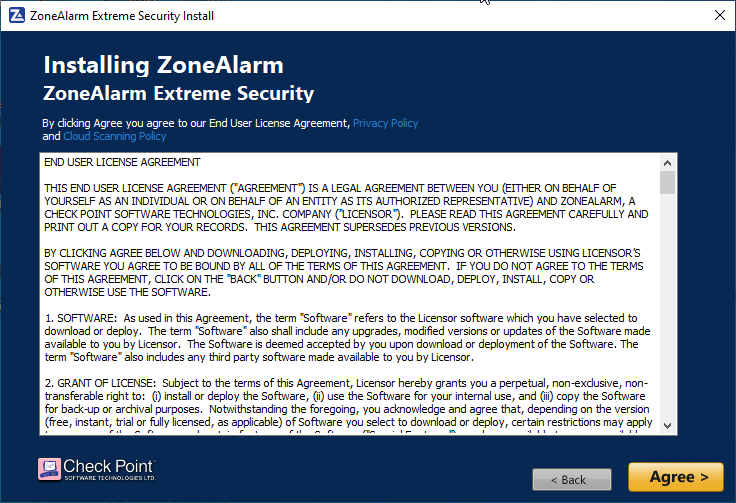 ZoneAlarm will download all the files that are needed for your version of Windows and then will begin to install those files. This process can take some time so please be patient.

When the installation is successful you can click the FINISH button. Note: Email address is optional and not required. You will receive product updates without submitting your email address.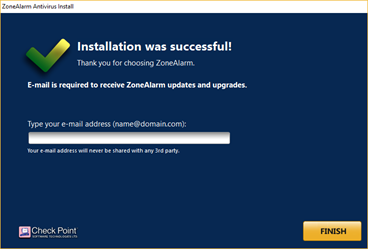 If you downloaded ZoneAlarm and have not inputted your License key or don't have a license your software will be in Trial mode as indicated in the lower right of the main screen of ZoneAlarm.
If you have purchased a license key please proceed to next steps for activating your software with the license. You will need a copy of your license to continue.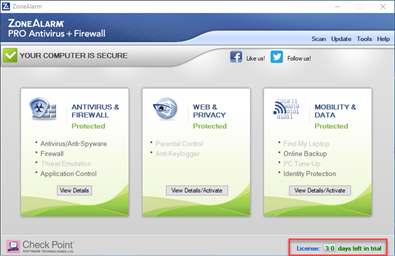 To activate and input your license select the TOOLS menu.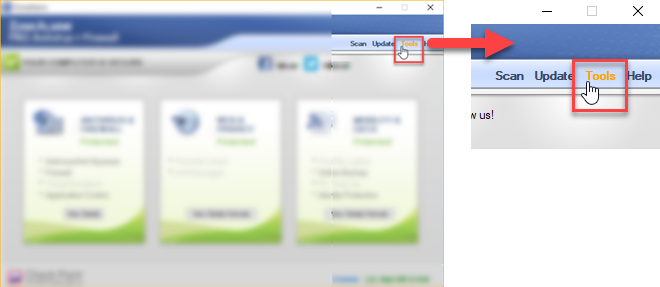 Select ENTER LICENSE from the drop down menu.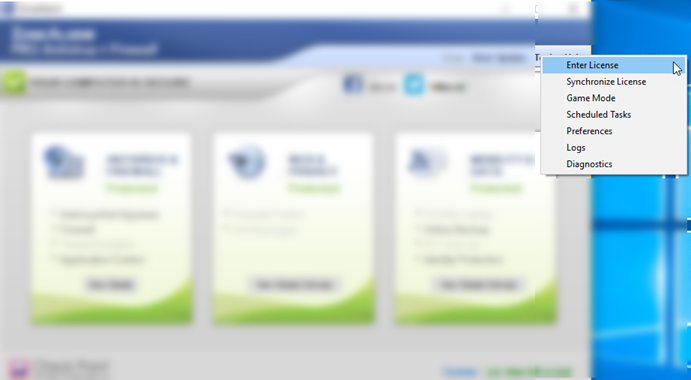 Copy and Paste your license into the field provided. Don't attempt typing the license in. That will result in an Invalid License response.
Click the OK button to continue.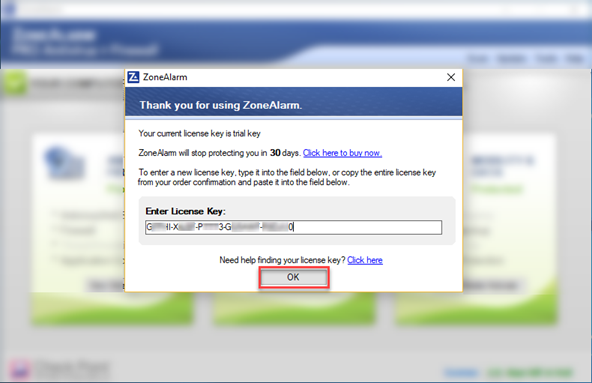 When the license is accepted successfully, the license message will indicate your protection is valid for XXX days.
The number of days displayed depends on your individual license purchased and if it been activated already or not.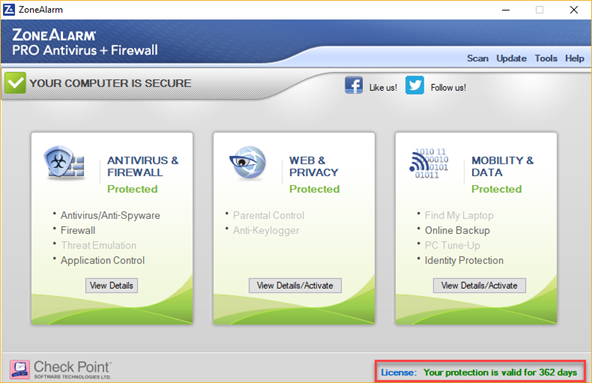 If you have any problems during installation or any questions please contact our Live Technical support.